Simply Business Checking Account
At Texell, small business is big business, and we realize your business has unique needs. If your company is a small business or startup with limited transaction needs, why not start with a Simply Business Checking Account? It's a straightforward business checking account yet includes all the conveniences you expect from Texell.
Benefits of Simply Business Checking:
Business VISA Debit Card
Unlimited withdrawals and deposits
No per-check fees
Low, $7 monthly fee
92,000 free ATMs for easy access to your money

Our Simply Business Checking Account is perfect for small or new businesses with basic checking account needs. To open your Texell business account, download the list of documentation required for each business type.
Documents for Business Accounts
---
Frequently Asked Questions:
How can I open a Simply Business Checking Account?
You can open your business account at any branch office. During your visit, one of our business account experts will answer all your questions while opening your account. Once your account is open, it will be ready to use. You have your Business Debit Card available for immediate use.
For the most personalized experience, we recommend scheduling an appointment to open your business account.
What information do I need to open my account?
The documentation necessary to open a Simply Business Checking Account varies by business type. Download the complete list of documentation for each business type.
Below are the requirements for a sole proprietorship.
Business Documents
• Documentation of EIN or Social Security Card of the sole proprietor
• Assumed Name Certificate filed with the County Clerk or business license

Authorized Signers: An authorized signer is any person authorized to transact on the account.
• U.S. government or state-issued photo ID
• Social security number
If you need to open an account for a limited liability corporation, limited partnership, partnership, corporation, or if you represent a church or non-profit organization, please download the complete list of requirements or contact us for details on opening your account. 
Can I easily move money between my personal and business accounts at Texell?
Yes! Through Digital Banking, you will set up and save your accounts for quick and easy transfers 24/7.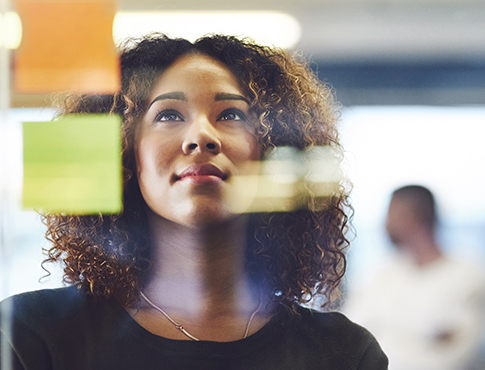 You may also be interested in…
How to Apply for an SBA Loan
If you're ready to open your doors, sell your product, or provide a needed service, here are six steps to help you navigate an SBA Loan.