Workers' Compensation Insurance Policies

Creating a safe work environment is paramount to success as you manage your business. A component of a safe workplace is workers' compensation. A workplace injury impacts both the injured employee and the business, but a properly configured plan helps protect your employees and your bottom line. When your workers are protected, your business is protected.


How Does Workers' Compensation Help?
Employees feel supported when claims are resolved fairly and efficiently.
Workers' compensation reduces medical costs for employees and employers.
Gives peace of mind with protection for lost wages and medical expenses.
Injured workers are supported by services during recovery and return to work.
It's an affordable safety net.
The heroes at Texell Insurance are ready to get your business — and your employees — covered.


---
Frequently Asked Questions:
How much does worker's compensation cost?
Estimated employer rates for Texas workers' compensation are $0.55 per $100 in covered payroll. Your cost is based on several factors, including:
Payroll
Location
Number of employees
Industry and risk factors
Coverage limits
Claims history
Does my business need worker's compensation?
Texas does not mandate this for all businesses, but workers' compensation is required for certain industries. Requirements for coverage include:
Any public employer, including cities, counties, and state agencies
Companies that contract with government entities
State universities
Building and construction contractors for public employers
Motorbus companies
Motor carriers (providing transportation over public highways)
Liquid propane gas and compressed natural gas dealers
Employers of inmates in work furlough programs
Even if workers' compensation insurance is not required, it's still a good idea to consider. If an employee is injured on the job, the employer could be held liable to pay for expenses associated with medical treatment, ongoing therapy, and lost wages.
Do sole proprietors need workers' compensation?
Sole proprietors and the self-employed can elect to buy workers' comp coverage for themselves and may be especially smart if you do physical labor or work in a high-risk industry. Personal health insurance may deny a claim related to your work, leaving you uninsured.
Your health insurance company might deny a claim for an injury related to your work, which could leave you responsible for costly medical bills.
Workers' comp also provides partial lost wages while recovering from a job-related injury, which could be a hero for your finances.
What does workers' compensation cover?
There are three types of workers' compensation benefits in Texas:
Medical benefits: Medical benefits cover medical care that is reasonable and necessary for the treatment of a work-related injury or occupational disease. The doctor giving treatment must be on a state approval list, or a listed physician must prescribe the treatment to receive this benefit.

Income benefits: An injured employee can be eligible for temporary income, impairment income, and supplemental income benefits.

Burial and death benefits: If an employee dies due to a job-related injury or illness, survivor's death benefit is 75% of the deceased worker's average weekly wage, up to an amount determined each year by state. The amount is divided among beneficiaries. This benefit also covers burial expenses up to $10,000.

The following family members could be eligible:
Spouse
Child under 18, or under 25 if a full-time student
Child of any age who was dependent on the worker at the time of the worker's death
A grandchild who was at least 20% dependent, if the child's parent is not eligible for death benefits
Other family members who relied on the worker for financial support, if none of the above are applicable
Texell Financial, LLC is a wholly-owned subsidiary of Texell Credit Union. Insurance products are not issued, guaranteed, or underwritten by Texell Credit Union or Texell Financial, LLC and are not insured by the NCUA.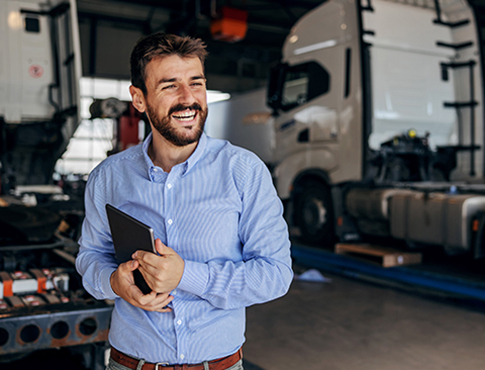 You May Also Be Interested In…
4 Policies Your Small Business Needs

Every business — even home-based ones — should carry some level of insurance. Are you covered?