Insurance for the Business Owner
Having an appropriate level of insurance against life's perils is simply the smart move. But your family, employees, customers, and vendors are all relying on the health of your business. Protecting that isn't just being smart — it's also being responsible.


Business Owner Policies (BOPs)
A BOP combines liability and property coverage into a single insurance plan that provides a great deal of protection. A BOP helps cover property damage and bodily injury claims and is necessary for small and medium-sized businesses.
We'll shop a variety of carriers to find you the BOP that best fits your needs, including your budget.


Why choose Texell Insurance for your business owner policy?
Trusted: Our local insurance agents will help determine your insurance needs.

Independent: We are not limited to one insurance carrier. We'll find the best insurer and policy to meet your business's unique needs.

The best rates: Because we can shop around, we find you the very best rate, every time.

Personal attention: Before your policy renews, we check to see if you still have the best deal.

Contact one of our insurance experts at Texell Insurance to find out what coverage is right for you and exactly how affordable it can be.

Other Commercial Insurance Policies:

General Liability Insurance
Business owners are at risk of seeing their hard work decimated by a liability claim — valid or otherwise — without proper protection.
A General Liability policy insures against various perils, from physical injury caused by your business to defense costs caused by a lawsuit.
Call today, and we'll show you the Texell Insurance advantage.
Call 254.774.5181

Commercial Property Insurance
Whether you work from home, own a building, or lease your office, use a Commercial Property policy to protect your business's physical assets.
Let us evaluate the most reliable carriers for your business's specific needs.
Contact us today!

Call 254.774.5181

Commercial auto insurance
If you have vehicles owned by or used in your business, you need a Commercial Auto policy.
Whether a food truck, delivery van, or a passenger car, if it's used for business, it's likely not covered by a personal automotive policy.
We'll check with the most reliable carriers to find you the policy you need at a rate you can afford.
Call 254.774.5181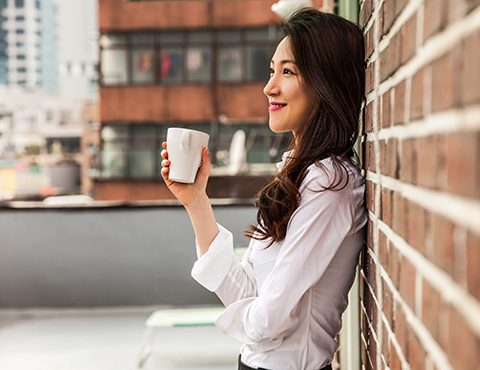 Commercial Lending from Experienced Experts
We don't stop at helping you protect your business; we can help you grow it, too!
Texell offers a variety of Commercial Loans to help you purchase property, equipment, and more.
Call 254.773.1604 x5161
Frequently Asked Questions:
Do small businesses need Commercial Property Insurance?

The answer is yes. You need commercial property insurance if you own or rent your office or work from a home office. If you have a loan on your business property, your lender may require proof that you have commercial property insurance for the life of the commercial loan. If you rent your workspace, your landlord may require this type of insurance. Even if your lender or your landlord doesn't require this insurance, or you own your workspace, this policy helps pay replacement costs if your business assets are destroyed, lost, or damaged.
If my vehicle is used for work and for personal travel, do I still need a Commercial Auto policy?

Yes, most personal auto policies will exclude vehicles used for commercial purposes. Contact our Texell Insurance agents for a local, independent, expert view on your specific needs by calling 254.774.5181 or scheduling an appointment today.

What does Business Owner Policy insurance cover?
This commercial coverage, also known as BOP insurance, combines both property and liability coverage into one package. A BOP does not cover your employees. You'll need a separate workers' compensation policy to cover them.
What does a General Liability policy cover?
General liability coverage helps protect your small business from various claims such as physical injury to defense costs that come from normal business operations.
What does Commercial Auto insurance cover?
Commercial auto insurance is liability and physical damage protection for vehicles used for business.
Texell Financial, LLC is a wholly-owned subsidiary of Texell Credit Union. Insurance products are not issued, guaranteed, or underwritten by Texell Credit Union or Texell Financial, LLC and are not insured by the NCUA.