Boat, Motorcycle, and RV Insurance
Boat, Motorcycle, and RV Insurance
Recreational vehicles are meant to be enjoyed and bring excitement and fun to life. Texas has different requirements for each, but the experts at Texell Insurance know exactly what you need, so all you have to do is relax and enjoy life! Keep the good times rolling with the correct insurance to protect these investments.
The Texell Insurance Advantage:
Personalized attention: Local, trusted agents.
Independent: We are not limited to one insurance carrier.
The best rates: Because we can shop around, we find you the very best rate, every time.
We shop for you: Before your policy renews, we check to see if you still have the best deal.
Bundle and save: Combine two or more policies for exclusive discounts.
Texell Insurance is an affiliate of Texell Credit Union. Our agents are ready to protect you out on the road.
---
Motorcycle Insurance
Motorcycles have the same registration, title, and insurance requirements as cars. Motorcycles have the same access to roadways and must carry insurance to provide financial responsibility for any accident they may cause. Minimum liability limits are $30,000 per injured person, $60,000 per accident, and $25,000 for property damage per accident. Higher liability limits and comprehensive coverage are at your discretion, but protecting your investment is always a good idea.

A Texell Insurance Expert can find the right policy for you and get your insurance started today. Call 254.774.5181 for a quote.

Make an Appointment
Get a personalized experience with a Texell Insurance expert at one of our branches.
---
Boat Insurance
While boat insurance is not required in most states — including Texas — your lender may require insurance if you have a loan on the boat. Many marinas also require insurance if you wish to rent a slip or mooring.
Even without a lien or slip rental, it's wise to protect your property against damage and loss from common risks, such as storms, theft, sinking, and collision. Covered property includes the boat hull, attached motor(s), specified equipment. In addition to coverage of the vessel, boat insurance will protect you against liability lawsuits and medical payments.
Give us a call at 254.774.5181 and get on the water with confidence!


Make an Appointment
Get a personalized experience with a Texell Insurance expert at one of our branches.
---
Recreational Vehicle Insurance
The term "recreational vehicle" covers a wide range of automobiles with living quarters. RVs can include motorhomes, trailers, campervans, fifth-wheel trailers, and pop-up campers.
If your RV has its own engine and a steering wheel, RV insurance is required in every state except Virginia and New Hampshire. These RVs are self-contained units you drive — or even live in — and fall into three classifications: A, B, and C.
Class A — Also known as motorhomes, these are the largest RVs with extensive features and the highest price tag. They look similar to a large bus from the outside and have a main side door.

Class B — Sometimes called campervans, these RVs are smaller than Class A's, and have car-like characteristics, are considered easier to drive, typically have a raised roof, and have a van-like sliding entry door at the side.

Class C — This type of RV is built on a truck or van chassis and has a traditional truck cabin upfront for driving. Class C's are often larger than Class B's and have raised roofs that extend over the cab with an area for sleeping.
Each classification has minimum requirements to drive them legally. And premiums are calculated with many factors in mind, including class, value, if it is garaged, and how much you use it. RV insurance usually covers the same scenarios auto insurance covers — and similar to auto insurance, you're required to carry standard liability insurance, with options for personal injury protection.
Part-time vs. Full-time RV Insurance
If you are using your RV as a second home — generally, if you spend 150 days or more using your RV per year — coverage would be more extensive and resemble a homeowners policy and cover the vehicle full-time. A part-time RV policy that covers the vehicle while on those trips may suffice if you make trips shorter in length and time.


Fifth-Wheel and Travel Trailers
Fifth-wheel and travel trailers are RVs that require a truck or car to become mobile. These types of RVs that attach to your vehicle would have coverage options under your auto policy.
Many RVs can cost as much as a house, and you'd want to protect that kind of investment. A Texell Insurance expert can help determine the right coverage for the RV you own. Give us a call at 254.774.5181 today, and be driving off into the sunset in no time.
Make an Appointment
Get a personalized experience with a Texell Insurance expert at one of our branches.
---
Frequently Asked Questions:
Do I need insurance for a moped?
Mopeds have the same right to the road as motorcycles and automobiles, even though they operate with smaller engines and at lower speeds. Mopeds require the same levels of liability insurance as motorcycles. We can help!
Do non-motorized boats need insurance?
Non-motorized watercraft valued under $1,500 and under 26-feet in length — such as canoes, kayaks, rowboats, and small sailboats — can be covered as an option under your homeowner's policy. Review your current homeowners policy with a Texell Insurance Expert to see your existing policy limits.
If you own a large sailboat or catamaran, you need a standalone policy to protect your vessel.
What does RV insurance cover?
There are different coverage options you can get to protect your RV fully. A Texell Insurance Expert can help you determine the right coverage for your RV, including:
Collision coverage: This covers damage to your RV in an accident.
Comprehensive coverage: This covers non-crash related damage, such as weather incidents or vandalism.
Contents insurance: This protects the items kept inside your RV.
Roadside assistance: Just like a car, you can get help for tire changes or tow.
Other options: Additional insurance covers travel out of the state or the country.
Do I need insurance to rent an RV?
Yes, you will need insurance to drive a rented RV on the road. Chances are, the rental business will offer insurance. Still, if that is not an option, your Texell Insurance agent can always help you with additional RV insurance.
Texell Financial, LLC is a wholly-owned subsidiary of Texell Credit Union. Insurance products are not issued, guaranteed, or underwritten by Texell Credit Union or Texell Financial, LLC and are not insured by the NCUA.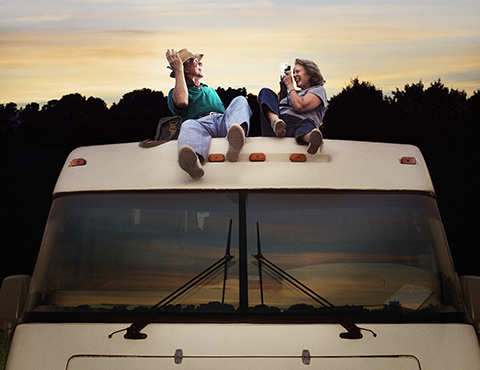 You may also be interested in...
 

4 Additional Expenses When You Own an RV, Boat, or Motorcycle

Boats, RVs, and motorcycles cost more than just the price tag. When you're in the market for a new toy, here are four additional expenses to keep in mind.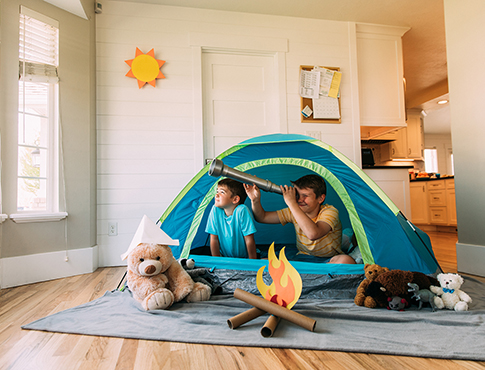 What You Need to Know About Homeowners Insurance
A home is one of the biggest purchases you'll make, and it's important to protect your investment. This is where homeowners insurance saves the day.