Events & News
You've reached the place to view upcoming events, as well as see a list of Texell's press releases and the coverage Texell receives in the media. You'll also find our latest member newsletter, the Dollar Squad's Squad Report, and our most current Annual Report.
For a convenient way to track all the news and fun at Texell, follow us on any or all of our social media accounts linked below!
---
Events
Texell holds a number of events each year. These may include community events and special opportunities for members. When we have something scheduled for the near future it'll be listed here.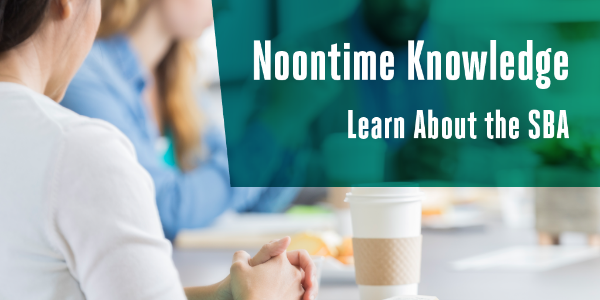 Noontime Knowledge: Learn About the SBA
Bring your lunch to this free event and learn how the Small Business Administration (SBA) can help your business. This event is held at the Georgetown Chamber of Commerce and hosted by Jessica Winders, Business Officer at Texell Credit Union.
What: Learn About the SBA

When: Thursday, April 13, from 11:30 a.m. to 1 p.m.
Where: 1 Chamber Way, Georgetown, TX 78626 
---
News
Press Releases

March 2023
February 2023
January 2023
October 2022
September 2022
July 2022
June 2022
May 2022
March 2022
April 2021
March 2021
October 2020
---
Newsletters

Read the latest Member Newsletter
---
Documents