Checking
Are you looking for a checking account that has no minimums and no fees? Or do you want one that earns higher dividends and comes with extra perks? Maybe you're looking for one that gives you a second chance at managing your checking account? No matter what you're looking for, Texell has the right checking account for you, including Early Payday1 with direct deposit!
All Texell checking accounts come with these features:  
Redeem your BONUS Reward Points for cash back, gift card, travel, experiences, and more!
With Texell's Early Payday, get paid up to 2 days early with Direct Deposit
Free access to over 92,000 ATMs worldwide
Transfer protection from Savings Account or Credit Card
Account insured up to $500,0002
1 With Early Payday, Texell may make incoming ACH direct deposit funds available to you up to 2 days before the scheduled payment date. The early availability of direct deposits depends on the timing of submission by the payor and is not guaranteed. Some direct deposit types may be ineligible for early access at Texell's discretion. Early availability may be impacted by fraud prevention screening and Texell may set limits on the amount of funds that may be made available to you early. 
2 Your deposits are federally insured for $250,000 and backed by the full faith and credit of the National Credit Union Administration, a U.S. Government agency. Your deposits are insured for an additional $250,000 through private insurance provided by Excess Share Insurance Corp.
---
Choice Checking
For a checking account with no minimums and no fees that includes all the features listed above, choose a Choice Checking account.
Minimum to open: $15
Minimum balance: $0 
Monthly service fee: Free!


Open an Account     Compare Accounts

---
Choice Plus Checking
Looking for one that earns dividends? Choose a Choice Plus Checking account:
You'll receive all the features listed above, plus you'll earn dividends.
Minimum to open: $15
Minimum balance: $0 
Monthly service fee: $5.50 – Waived with $500 minimum daily average balance
Dividends: Paid quarterly with $500 minimum average daily balance

Frequently Asked Questions:
How much does it cost to open an account?
It only takes $15 to open any checking account, and you will have immediate access to your funds. Open an account now.
If you are not already a member of Texell, you will also open a Savings Account. Your Savings Account is your membership in Texell and secures all the benefits of Texell membership. The is a one-time $5 membership fee and a $5 minimum deposit for your savings account.
How long does it take to open an account?
What forms of identification should I bring with me?
If you open your account in one of our branches, you'll need to bring two forms of ID to open an account, such as a birth certificate, Social Security card, school or state ID, or Passport. If you open your account online, we will verify your identity digitally before your account is finalized.
When will I receive my debit card?
If you open your account in a branch, you will receive your card when you open your checking account. If you open your checking account online, you'll typically receive your card within ten days through the mail.
How do I find a Branch or an ATM?
Visit Find Us on Texell.org or use the Mobile App. If you use the Mobile App, it will give you directions from your location if you enable that feature on your phone.
How do I get started with Digital Banking?
Registering for Digital Banking is easy. Click Login on Texell.org or tap "enroll here" from the Mobile Banking Sign-in Screen. This video walks you through the simple process.
See what our digital banking can offer you!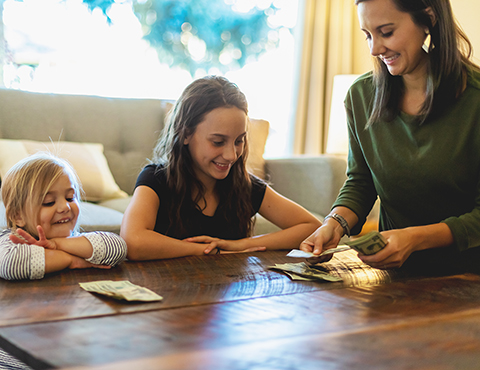 You may also be interested in...
Building a Basic Budget — Part 1
Everyone should have a budget that's written down, with specific financial goals. Learn why and how to go about it.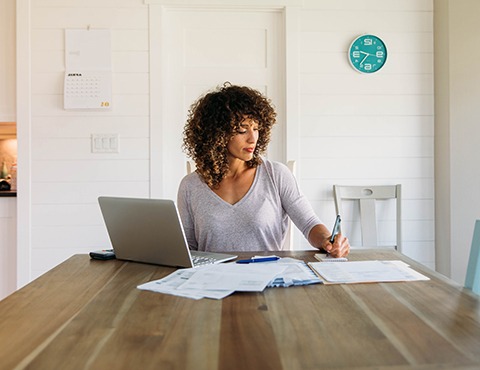 Creating an Emergency Fund
An emergency fund is a vital part of any financial plan, helping prepare you for unexpected surprises and keeping your long-term financial goals on track.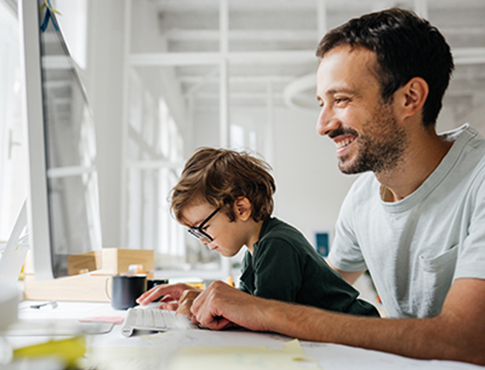 Who Can Join a Credit Union?
Credit unions can offer the same services and financial products as banks, but there are key differences and advantages you may not know.