Personal Loans
Whether you are consolidating high-interest rate debts, need to pay for auto repairs, make a big purchase, tackle a project — or cover just about any expense — our Personal Loans are custom-tailored to your needs. 
Personal Loans customized for you:
Same day approval, in most situations

Same day funding, in most situations

No application fee

No prepayment penalty

Personal Loans eligible for Skip-a-pay up to twice a year
Today's Personal Loan Rates
Secured Loans
If you don't want to use your savings for an expense but use it as collateral, this loan is for you.


Benefits of a Secured Loan:
Use your Texell Certificate of Deposit or Savings Account as collateral for the loan.
Your deposits will be held until you repay the loan, but you will continue to earn interest on your funds.
Secured Loans eligible for Skip-a-pay up to twice a year.
Frequently Asked Questions:
How do I make a payment on my Personal Loan?
There are several ways to pay your Personal Loan:
A loan expert can set up automatic payments for you when you get your Personal Loan, and you will never have to worry about making a payment again.
Transfer funds anytime using Digital Banking. You can transfer funds from your Texell checking or savings account or an account at another financial institution.
You can pay your loan with a debit card from another financial institution.2
You can also mail a check, call a representative, or visit any branch to make your loan payment.
Personal Loan amounts will vary by individual and depends on several factors, including what the loan is for, your credit score, and your ability to repay the loan.
When will I receive the funds from my Personal Loan?
In most cases, you will receive your funds on the same day your loan is approved. You can have your funds deposited into your Texell account or sent to your account at another financial institution. It is up to you. If you are consolidating debt, we'll even send the funds directly to your other creditors.
What is payment protection?
You can protect your Personal Loan with Credit Life and Credit Disability coverage.
Credit Life Insurance
— This insurance policy pays off the loan balance to the credit union. It offers a Funeral Concierge service in case of the member's death. 
Credit Disability Insurance
— This insurance policy makes the monthly loan payment to the credit union to reduce or pay off a loan if the member becomes disabled by a covered sickness or accident.     
Sometimes you need a break from paying your loan every month to free up money for other uses. With Texell's Skip-a-pay, you can skip your eligible loan3 payment twice every 12 months.
Can I get a Secured Loan even with poor credit?
In most cases, poor credit will not preclude you from getting a secured loan because you're securing the loan with an asset.
What account should I use to secure the loan?
It depends, but a good rule of thumb is to use a certificate of deposit if you won't need the money for the term of the certificate. Using a certificate of deposit will allow you to receive a higher dividend rate on your funds.
1 APR = Annual Percentage Rate. Rates effective 9/20/2023. All loans are subject to credit approval, and individual rates will vary. For complete details about payments, rates, and fees, please visit our rates page or contact Texell. Existing Texell loans are not eligible for refinancing.
2 There is a $4.95 per payment fee for debit card payments conducted through Digital Banking or on Texell.org. There is a $15 per payment fee for debit card payments made by a Texell representative.
3 Holiday, Credit Builder, Yes!, Teacher, Employer, Home Equity, Home Improvement, Land, Mortgage, One-Time Payment, Fresh Start, Lines of Credit, Credit Cards and loans 15 or more days delinquent are not eligible for skip-a-payment. Loans that have been 30 days past due within the last year do not qualify for Skip-a-pay. Loan payments must have been on time during the three months preceding this request. All accounts at the credit union must be in good standing. If approved, your regular monthly payment schedule will resume immediately following the month you indicate on your request form. No more than two non-consecutive monthly payments may be skipped in twelve months.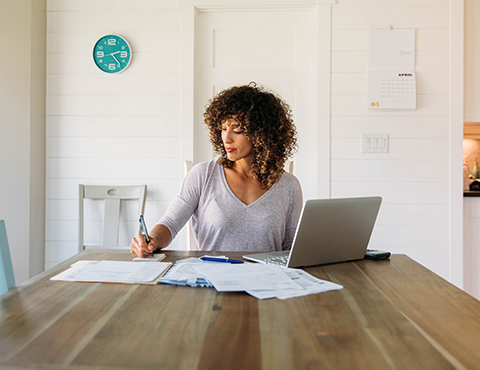 You may Also be interested in...
Creating an Emergency Fund
An emergency fund is a vital part of any financial plan, helping prepare you for unexpected surprises and keeping your long-term financial goals on track.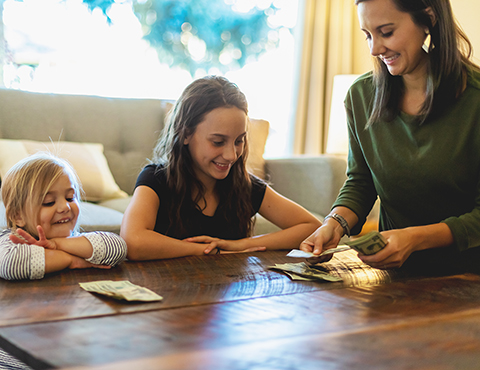 Building a Basic Budget - Part 1
Everyone should have a budget that's written down, with specific financial goals. Learn why and how to go about it.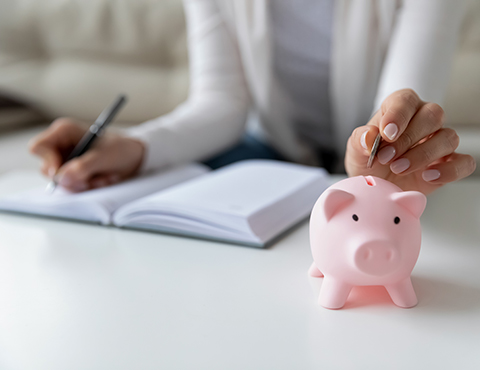 Building a Basic Budget - Part 2
When building a budget, it helps to write it all down. Knowing your income and expenses helps you see areas to improve and better manage your finances.