Find More Space for Your Best Friend
Make room for your four-legged friends. If you're looking for a home that works best for your pets, Texell's Home Loan Heroes can help. We'll search for the right loan so that you have a home with plenty of space to play.
Your home is more than a loan, and we're ready to help you check all the boxes. Apply online or contact our Texell Home Loans team.
Apply Online       Contact Texell Home Loans
---
Experience the Texell Mortgage Difference
Homeownership is a cornerstone of most definitions of the American Dream. Whether you're a first-time buyer or a seasoned real estate investor, Texell is a perfect choice for all your home and land loan needs. And whether you're buying an investment property or your personal home, looking for a conventional mortgage, a refinance, or a mortgage through FHA, the VA, or USDA, Texell has the experience to serve you.
Apply For a loan Now      View Our Rates
The Texell Advantage
Personal Service: At Texell, you're a member, not a customer, and certainly not just a number. Our local experts can answer all your questions and guide you through the process.

Decisions Made Locally: Our lending decisions aren't based on rigid guidelines created in some corporate office. We have the flexibility to consider your entire situation and history.

Low Rates: Selecting the right lender isn't all about the rates, but the cost is very important. Texell rates are always very competitive, and our service makes any Texell Home Loan a great choice.

Low Fees: Many loan types offer no closing fees, and when this isn't the case, we do our best to keep fees low.

Low Down Payments: Less initial out-of-pocket money means more flexibility for you.

Free Rate Locks: Lock your pre-approved rate while you shop with confidence for the perfect home.

No Pre-payment Penalties: Your financial success is our primary goal. We won't penalize early payment; we'll celebrate with you!


Finding the Right Loan for You
Texell offers a full selection of home/land loans:
Frequently Asked Questions:
Should I get pre-approved?
Pre-approvals are a great idea, especially in hot real estate markets. Sellers typically prefer offers from pre-approved buyers, so having a pre-approval can not only lock in your rate but also help get your offer accepted. An application can be over the phone or in-person at a branch, but the easiest method is online through
TexellHomeLoans.com.
How much house can I afford?
The answer to this question depends on both your income and your expenses. But a great starting point is using our Mortgage Loan Calculator to estimate your mortgage payment based on the amount borrowed and interest rate. Be sure to consider property taxes and insurance, too.
For a better estimate of what you can comfortably afford, contact a Texell Home Loan Hero at 254.774.5104, visit a branch, or by complete a quick Online Contact Form.
Does Texell do home refi loans?
Absolutely. Whether you need to change the length of your loan, pull money out of your equity, or save money by refinancing to a lower rate, we have a program to help. Refinance loans are as low as 6.990,
1
 and some of our programs can see your loan close in just a few weeks. Contact a Texell Home Loan Hero at
254.774.5104
,
visit a branch
, or by complete a quick
Online Contact Form
.
How much do I need for a down payment on a home loan?
For new home purchases, we offer down payments as low as 0% on our
VA and USDA loans
, down payments as low as 3% on our
conventional loans
, and down payments as low as 3.5% on
FHA loans
. However, putting at least 20% down allows you to avoid paying mortgage insurance.
What are FA / VA / USDA home loans
A
Federal Housing Administration (FHA) loan
is a government-backed mortgage insured by Housing and Urban Development (HUD). Today, FHA loans have emerged as the primary source of financing for low down payments and/or lower credit score purchases and refinances and provide excellent financing for most homeowners.
A
VA loan
is a loan guaranteed by the Department of Veterans Administration for qualified veterans and active-duty military personnel and their spouses who are first- or second-time home buyers.
A
USDA home loan
offers a 0% down payment for eligible properties and home buyers. The home must be located in an eligible rural area to qualify for this loan, as defined by the USDA.
Does Texell offer fixed- or variable-rate loans?
Texell Home Loans are all fixed-rate loans. A fixed-rate mortgage is a loan with a fixed interest rate that does not fluctuate with market rates and provides a constant monthly payment. When interest rates were much higher, variable rate loans were popular because they often offered lower rates than fixed rates, but there's now little difference, so we don't see the value in risking the rates (and your payment) increasing.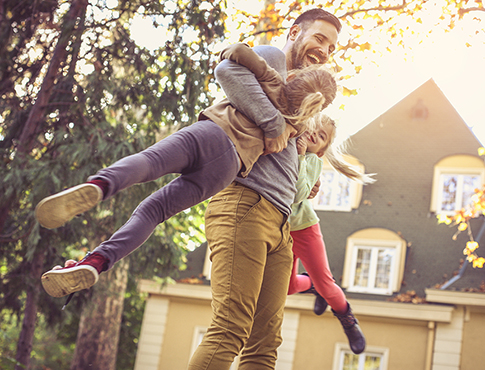 You may also be interested in...
Why and When to Refinance Your Home
When mortgage rates are low, refinancing may save you thousands in interest. There are good reasons to refinance, but also situations when you should not.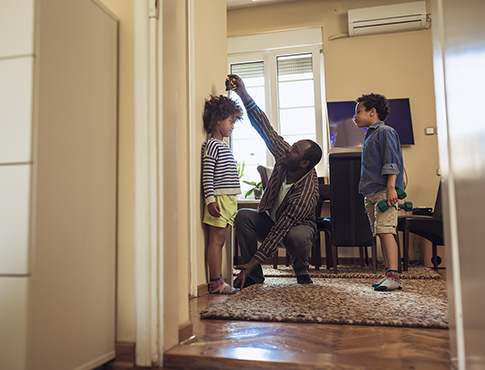 What Is a Home Equity Loan?
Equity grows as you pay down your mortgage and as your home increases in value. You can borrow against the equity of your home with a home equity loan.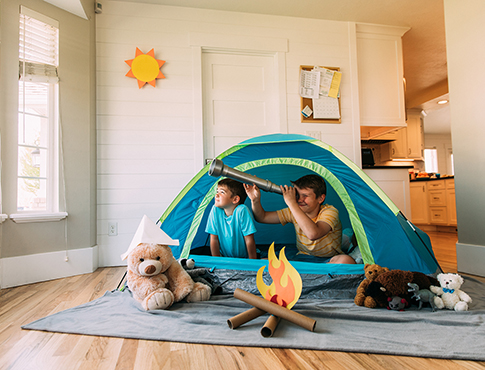 What You Need to Know About Homeowners Insurance
A home is one of the biggest purchases you'll make, and it's important to protect your investment. This is where homeowners insurance saves the day.