The Best Rates on Auto Loans Are at Texell
Texell consistently has the lowest rates on auto loans. That's all auto loans — new, used, or refinanced vehicles. Always check with Texell first for the lowest rate, easy application process, and exceptional service. 
It's quick and easy using our best-in-class online loan application. Get pre-approved for your vehicle and head to the dealership with an Express Check. Enjoy stress-free negotiating power against common sales tactics.

Refinance Your Ride
Do you already have a car you love, but don't love your car payment? Let the Loan Heroes at Texell make sure you're getting the best rate. We can get you into a better loan quickly!
You could reduce your monthly payment, reduce the term of your loan, or both!


Today's Auto Loan Rates

We're local, so your loan will be approved and serviced by people who live in your community.
1 APR = Annual Percentage Rate. Rates effective 9/20/2023. All loans are subject to credit approval, and individual rates will vary. For complete details about payments, rates, and fees, please visit our Rates page or contact Texell. Existing Texell loans are not eligible for refinancing.
---
Rate-Lock Auto Loans
Lock in Today's Best Auto Loan Rate!¹
Customize and order the vehicle of your dreams. With Texell's Rate-Lock Auto Loans you can:
Lock your rate
Defer payments
No interest until you take possession of your new vehicle
A lot has changed with buying a car, and it's rare you can visit a dealer and drive home with a new vehicle the same day. That's why Texell now offers the ability to lock in your auto loan rate — up to four months!

Skip the stress and hassle — Get approved today.

¹ With approved credit. Eligible only for new auto purchases with delayed delivery. Interest begins accruing when you take possession of the vehicle. Your payment due date will be set within 30 days of taking possession of the vehicle. If your vehicle is not delivered within four months, a new application will be required. Contact Texell for complete details.
---
Texell's Car Buying Service
Car buying can take a lot more effort than it should. Why not save time and hassle by using Texell's Car Buying Service, powered by TrueCar? No matter what you're looking for, you can find it. Want a vehicle in your favorite color? Tinted windows? Power seats? Navigation built in? Our Car Buying Service can help you do that, from the comfort of your sofa.
Search — Shop more dealers and inventory to find the exact car you are looking for. You'll see what other buyers have paid to make sure you are getting the best price.
Save — You can save thousands of dollars off the MSRP¹ on new cars or get a great deal on a used car.
Get Approved — With Texell financing, you'll get a rate that makes the savings even sweeter!²

Find Your Next Ride

¹ Between 1/1/20 and 12/31/20, the average estimated savings off MSRP presented by TrueCar Certified Dealers to users of TrueCar powered websites, based on users who configured virtual vehicles and who TrueCar identified as purchasing a new vehicle of the same make and model listed on the certificate from a Certified Dealer was $3,552. Your actual savings may vary based on multiple factors including the vehicle you select, region, dealer, and applicable vehicle specific manufacturer incentives which are subject to change. The Manufacturer's Suggested Retail Price ("MSRP") is determined by the manufacturer and may not reflect the price at which vehicles are generally sold in the dealer's trade area as not all vehicles are sold at MSRP. Each dealer sets its own pricing. Your actual purchase price is negotiated between you and the dealer.
² Subject to credit approval guidelines.

---
Frequently Asked Questions:
Do I need to be a member to apply?
No, but if you are approved, you'll become a member through the loan process. This will give you access to all the benefits of membership with Texell. For instance, did you know that our standard debit card comes with a rewards programs just like many credit cards? And if you have a credit card with Texell too, all points accumulated from both debit and credit card activity are shared in a single account so you can earn and redeem faster.
Will I need a down payment? Do I need a co-borrower or co-signer?
A down payment will reduce the amount you need to get financed. A co-borrower or co-signer may be needed if, for instance, you have very little credit history. In either case, you may get a better rate. It really depends on your personal financial situation. It's best to speak to our loan experts who will walk you through your options.
Is there an application fee?
At Texell, we do not charge an application fee for auto loans.
What types of vehicles can I get with an auto loan?
With an auto loan, you can finance cars, vans, trucks, or SUVs.
Of course! With our Express Checks, you'll have the negotiating power of cash when you shop for your new vehicle.
What if I'm refinancing a loan I already have?
Our loan experts can walk you through refinancing an auto loan. Please note, Texell does not refinance loans already financed at Texell Credit Union.
Do I need to visit a branch to get an auto loan?
How soon after I get a loan from a dealer or other financial institution can I refinance?
Immediately. There's no need to wait until you've made a payment.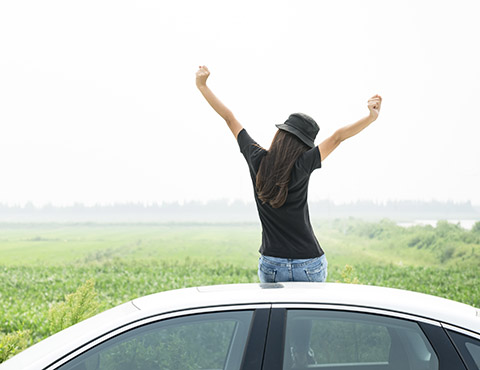 You may also be interested in…
6 Steps to Take When Getting a Car Loan
Ready for a new vehicle? Take a few steps before you shop to make the process go smoother and ensure you get the very best rate and term for you.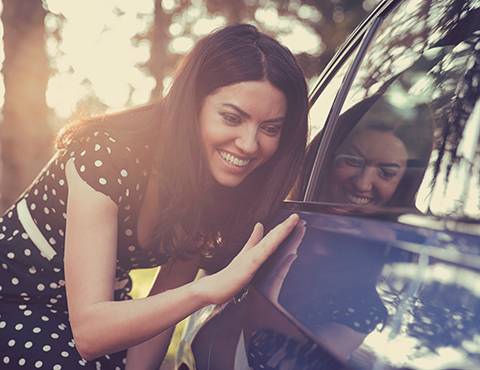 How Much Car Can I Afford?
Before you go car shopping, do the math so you drive away in your new wheels with a happy budget.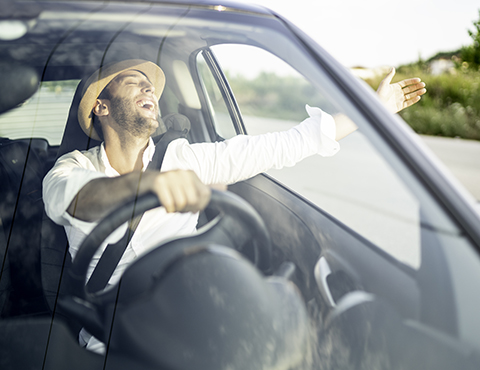 Should You Refinance Your Auto Loan?
Does a refinance make sense? If you qualify for a lower rate, you could save quite a bit. Here we explore the possibilities.