Auto Insurance
You want confidence when behind the wheel of a vehicle. Your seatbelt is your first line of protection; the right insurance is next. While no one wants to think an accident will happen to them, insurance prepares you for the unexpected. The Texell Insurance team is ready to work with you to help determine what coverage levels are right for you and provide the best possible rates. Buckle up, even though we take the bumps out of the insurance process.


The Texell Insurance Advantage:
Individual attention: Local, trusted agents.
Independent: We are not limited to one insurance carrier.
The best rates: Because we can shop multiple insurance providers, we find you the very best rate, every time.
Shopping for you: Before your policy renews, we check to ensure you still have the best deal.
Bundle and save: Combine two or more policies for exclusive discounts.
Texell Insurance is an affiliate of Texell Credit Union, and our agents are ready to protect you and your family out on the road.
Frequently Asked Questions:
Will my personal auto policy cover my business vehicle if I use it for both?
Personal auto insurance policies only cover personal use claims, including your commute and any travel unrelated to work. Personal policies have lower limits and usually cost less.
However, what happens if you're involved in an accident while driving your personal car for work? In that case, your insurance company may refuse your claim. If you own a vehicle used for work, you should consider commercial auto insurance.
What type of auto coverage am I required to have by law?
Insurance coverage minimums vary by state. In Texas, drivers are required to carry a policy that, at a minimum, will cover $30,000 for bodily injury liability per person, $60,000 for bodily injury liability per accident, and $25,000 for property damage liability per accident. This covers damage done to other people and property and does not cover damage to your own vehicle. Minimum coverage enables you to drive legally. However, it's a good idea to consider collision and comprehensive.
If you have a loan or are leasing your vehicle, you may be required to carry additional coverages.
What factors determine the cost of my auto insurance premium?
Several factors help determine the cost of your policy:
Level of coverage: The more coverage you carry, the higher the premium

Deductible: You can choose your deductible, which is the amount you will pay before insurance kicks in. If you have a zero deductible, your premium will be higher; if you have a $1,000 deductible, it will be lower, but you should have that in reserve in case of an accident.

Your driving record: Most carriers will look at the last three years of your driving record. Accidents and speeding violations will show greater risk; therefore, you will pay more for insurance.

Your age: Until you reach the age of 25, your age will place you in a higher risk category and a higher premium.

Cost of your car: The comprehensive portion of an auto policy is based on your vehicle's repair and replacement costs, and the more expensive the car, the higher the premium.

Your credit: It may not seem relevant, but a good credit score shows financial responsibility and a higher likelihood you will take care of your vehicle, pay your premiums, and be able to cover your deductibles.

Bundling policies: Insurance companies offer discounts when you carry policies for additional drivers in your household or for your home or property rental. Bundling is often a great way to receive valuable discounts.
Am I covered if I'm driving someone else's car?
Rental cars: Personal auto insurance policies usually cover you while driving a rental car for personal use. However, if you drive a rental car for business use, your personal policy does not protect you. Rental agencies offer coverage at a higher premium than a standard policy. Check with your insurance agent before renting a car to confirm your coverage.
Borrowed cars: If you cause an accident while driving a borrowed vehicle, the car owner's insurance policy will cover the claim. If the owner doesn't have insurance or has less than what is required to cover the damage, then your insurance would step in.
If you do not own a vehicle and borrow a car regularly, you should consider a nonowner liability policy, which covers damage caused to other vehicles or people but does not cover the vehicle you are driving.
Loaner vehicles: If your car is getting repaired and the shop gives you a loaner vehicle, your liability policy will cover damage done to the loaner vehicle, as well as to other persons and property.
Texell Financial, LLC is a wholly-owned subsidiary of Texell Credit Union. Insurance products are not issued, guaranteed, or underwritten by Texell Credit Union or Texell Financial, LLC and are not insured by the NCUA.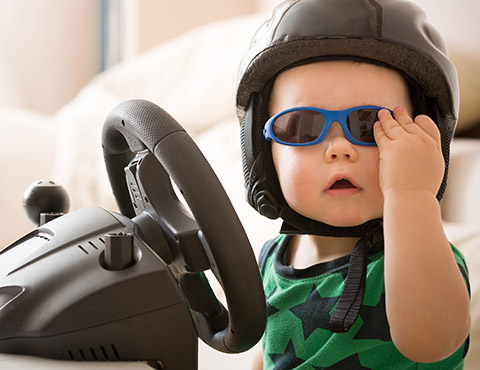 You may also be interested in...
How Is Auto Insurance Pricing Set?
Your insurance premium is not just based on your driving record. Many factors can affect your premium — some may surprise you.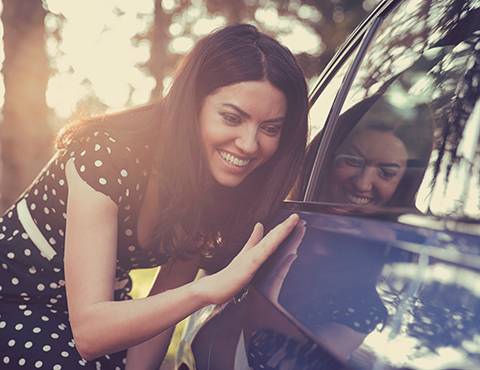 How Much Car Can I Afford?
Before you go car shopping, do the math so you drive away in your new wheels with a happy budget.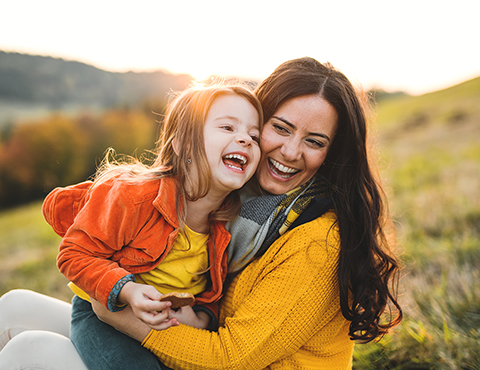 4 Ways Umbrella Insurance Can Save the Day
Umbrella insurance can really save the day, should you become liable for more than your current policies cover. And it's surprisingly affordable!