Long Term Care Insurance
Depending on your age, you may not believe a time will come when you can't take care of yourself completely. Nevertheless, chronic medical conditions, disabilities, or disorders like Alzheimer's disease affect many.
You can mitigate the severity of how these risks affect you with proper planning: A Long Term Care policy from Texell Insurance can go a long way to offsetting the costs of care you may need one day.

Why Choose Texell Insurance for Your Long Term Care Policy?
Trusted: Our local insurance agents will help determine your insurance needs.

Independent: We are not limited to one insurance brand. We'll find the best insurance carrier and insurance policy to meet your business's unique needs.

The best rates: Because we can shop around, we find you the very best rate, every time.

Personal attention: Before your policy renews, we check to see if you still have the best deal.

Texell Insurance is an affiliate of Texell Credit Union. Our agents are ready to protect your business and your income.
Frequently Asked Questions:
Why buy Long Term Care insurance?
According to the U.S. Department of Health and Human Services, nearly 70% of 65-year-old people will need long-term care services or support. And, sadly, regular health care insurance fails to cover long-term care. And Medicare covers only short nursing home stays or limited amounts of home health care when you require skilled nursing or rehab only. It will not pay for custodial care, including supervision and help with day-to-day tasks. What's worse is that any assistance you might be able to find from various state and federal programs may force you to "spend down" your saving before you're eligible for aid.
What does Long Term Care insurance cover?
Under most Long Term Care policies, you become eligible for benefits if you have dementia or other cognitive impairment or cannot do at least two out of six activities of daily living (ADLS) on your own. These are:
Bathing
Caring for incontinence
Dressing
Eating
Toileting (getting on or off the toilet)
Transferring (getting in or out of a bed or a chair)
How much will Long Term Care insurance cost me?
Several factors go into the pricing of a policy, even beyond the level of coverage. Several of these are:
Your age and health: The younger and healthier you are when you get your policy, the less your premiums will generally be

Gender: Women generally pay more than men because they live longer and are more likely to file a Long Term Care insurance claim.

Marital status: Premiums are lower for married people than for single people, as married people tend to file fewer Long Term Care insurance claims than their single counterparts.

Insurance provider: Prices for the same amount of coverage will vary among insurance companies. That's why it's essential to compare quotes from different carriers. Texell Insurance does the shopping for you. Call 254.774.5181 to speak with one of our Texell Insurance experts today.
Texell Financial, LLC is a wholly-owned subsidiary of Texell Credit Union. Insurance products are not issued, guaranteed, or underwritten by Texell Credit Union or Texell Financial, LLC and are not insured by the NCUA.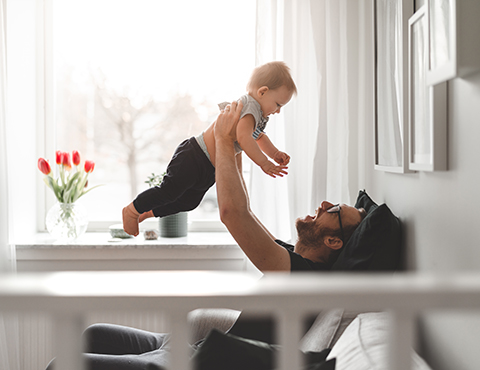 You may Also be interested in...
How Much Life Insurance Do I Need?
Preparing yourself and your family for the future includes term life insurance. How much do you need?