Commercial Property Insurance
Protecting your business from a minor hiccup to a significant disaster makes good business sense. If you work from home, own a building, or lease your office, a commercial property insurance policy covers your business's physical assets. Selecting the right commercial property insurance is vital to your business. Let Texell Insurance help protect your business assets and your business income.
Why Choose Texell Insurance for Your Commercial Property Insurance:
Trusted: Our local insurance agents will help determine your insurance needs.
Independent: We are not limited to one insurance brand. We'll find the best insurance carrier and insurance policy to meet your business's unique needs.
The best rates: Because we can shop around, we find you the very best rate, every time.
Personal attention: Before your policy renews, we check to see if you still have the best deal.
Texell Insurance is an affiliate of Texell Credit Union. Our agents are ready to protect your business and your income.


Frequently Asked Questions:
What is commercial property insurance?
Commercial property insurance protects your business's physical assets from vandalism, theft, fire, and other damages. It covers your business's buildings plus items like equipment, inventory, and supplies. Business owners may not realize what is covered by commercial property insurance, including computers, exterior signage, furniture, inventory, and other property in your care.
What does commercial property insurance cover?
Commercial property insurance covers your business's property and its contents if damaged, vandalized, or stolen. It may also cover a portion of your lost income if your business is unable to operate.
Do small businesses need commercial property insurance?
The answer is yes. You need commercial property insurance if you own or rent your office or work from a home office. If you have a loan on your business property, your lender may require proof that you have commercial property insurance for the life of the commercial loan. If you rent your workspace, your landlord may require this type of insurance. Even if your lender or landlord doesn't require this insurance or own your workspace, this policy helps pay replacement costs if your business assets are destroyed, lost, or damaged.
Texell Financial, LLC is a wholly-owned subsidiary of Texell Credit Union. Insurance products are not issued, guaranteed, or underwritten by Texell Credit Union or Texell Financial, LLC and are not insured by the NCUA.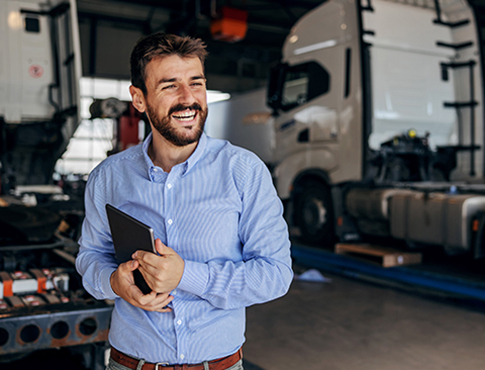 You May also be interested in…
4 Policies Your Small Business Needs
Every business — even home-based ones — should carry some level of insurance. Are you covered?