Homeowners Insurance
For most of us, a home is the biggest, single purchase of a lifetime. But all too often, homes are underinsured because insurance companies base their insurance coverage on the market value rather than the actual replacement value of the home, which may be significantly higher. There may not be adequate coverage on household items also.
With the right types and amounts of coverage, homeowners insurance is essential to managing risk and your financial well-being. Through our network of leading insurance providers, we can help you obtain the coverage to insure your home, your possessions, and yourself appropriately.


Why Choose Texell Insurance for Your Homeowners Policy?
Trusted: Our local insurance agents will help determine your insurance needs.
Independent: We are not limited to one insurance brand. We'll find the best insurance carrier and insurance policy to meet your unique needs.
The best rates: Because we can shop around, we find you the very best rate, every time.
Personal attention: Before your policy renews, we check to see if you still have the best deal.
Texell Insurance is an affiliate of Texell Credit Union. As part of an ongoing relationship with you, a Texell Insurance Agent can help make adjustments to your insurance policies as your life circumstances change.


---
Frequently Asked Questions:
What is homeowners insurance?
Homeowners insurance helps repair or rebuild your home after covered events like fire, hail, wind, and theft. Most policies also cover your possessions, like clothes and furniture. Additionally, most policies cover medical expenses and legal fees if someone not living in your home is injured on your property.
What does homeowners insurance cover?
While coverage can vary between policies, common items covered by homeowners insurance include:
Property damage: This coverage includes fire, wind, hail, and water damage to your house and structures on your property.
Personal property: This coverage protects stolen or damaged items such as furniture, appliances, dishes, and clothing.
Personal liability: This coverage could help cover property damage or medical expenses to others caused by you or someone in your household, including your pets. Personal liability coverage can also help with legal costs if you are sued.
Additional coverage: Some other items covered may include jewelry, medical bills, and additional expenses.
Is homeowners insurance required?
Homeowners insurance isn't a luxury. It is a necessity, even if you own your home and do not have a mortgage. If you have a mortgage loan or home equity loan for your property, all mortgage companies will require coverage and will not underwrite a loan without proof of insurance.
What is replacement cost?
The replacement cost is how much it would cost to rebuild your home if it's damaged or destroyed. The cost to rebuild your home can vary from the market value due to the housing market's current state, the cost of building materials, or the value of the land. Since your homeowners insurance covers the cost of rebuilding the structure, sometimes it costs more and sometimes less than market value. A Texell Insurance agent can help make sure your coverage is adequate.
What is coverage for additional living expenses?
If your home is destroyed or even damaged, you may not be able to live there while repairs are made. Most homeowners policies have coverage for additional living expenses built into the policies. This coverage will pay for hotels or living accommodations, extra food costs, and other additional costs that you will incur while you cannot live in your home.
Texell Financial, LLC is a wholly-owned subsidiary of Texell Credit Union. Insurance products are not issued, guaranteed, or underwritten by Texell Credit Union or Texell Financial, LLC and are not insured by the NCUA.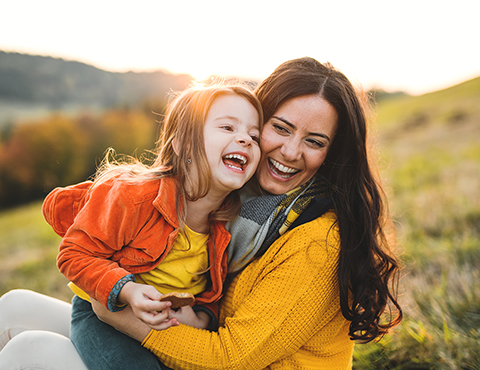 You Might Also be interested in...
4 Ways Umbrella Insurance Can Save the Day
Umbrella insurance can really save the day, should you become liable for more than your current policies cover. And it's surprisingly affordable!