General Liability Insurance
Your small business is your livelihood. A single accident could result in a costly lawsuit that you might not be able to handle. This policy is an excellent protection for your company, operations, and the relationships you've built. In addition to these protections, it also helps your business qualify for leases and contracts.
General liability coverage helps protect your small business from various claims, from physical injury to defense costs. Because every business has its unique types of risk, your Texell Insurance agent will help tailor your policy to your specific needs.


Benefits of Texell Insurance for Your General Liability Needs:
Personalized attention: Local, trusted agents.
Independent: We are not limited to one insurance brand.
The best rates: Because we can shop around, we find you the very best rate, every time.
Shopping for you: Before your policy renews, we check to see if you still have the best deal.
Bundle and save: Combine two or more policies for exclusive discounts.
Texell Insurance is an affiliate of Texell Credit Union. Our agents are ready to find the right policy for your small business.


Frequently Asked Questions:
Does my small business need general liability insurance?
Although not required by law, people you do business with may have requirements written into contracts, such as if you plan to sign a commercial lease or client contract.
Even if these don't apply to you, this insurance policy can keep you financially protected if a customer or competitor sues you.
What does general liability insurance cover?
General liability insurance covers common risks that arise from interactions with individuals outside of your company, including protection against property damage, injuries, slander, copyright infringement, and other advertising injuries.
How much general liability insurance do I need?
The amount of insurance you need depends on various factors, such as the type and size of your business, the number of employees, your customers, or clients. Speak with a Texell Insurance agent today to help determine the right coverage for your small business.
Do independent contractors need general liability insurance?
Certain industries, such as construction, require independent contractors to carry general liability insurance. You may be required to obtain this coverage before entering into a contract. Even when it's not required, an independent contractor might opt for this coverage to safeguard against common lawsuits, such as property damage or injury liability.
Texell Financial, LLC is a wholly-owned subsidiary of Texell Credit Union. Insurance products are not issued, guaranteed, or underwritten by Texell Credit Union or Texell Financial, LLC and are not insured by the NCUA.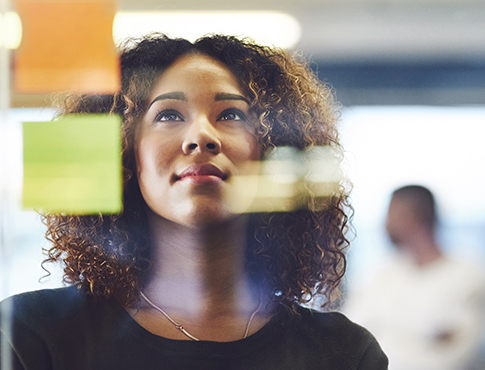 You may Also be interested in...
How to Apply for an SBA Loan
If you're ready to open your doors, sell your product, or provide a needed service, here are six steps to help you navigate an SBA Loan.