It Doesn't Get Better than Zero
0% APR on Purchases Until 2024!
It Doesn't Get Better than Zero
Use your Signature or Platinum BONUS Credit Card from October to December 2023 and get 0% APR on all your purchases. Your balance on purchases made in this year remain interest-free through January 31, 2024!
Go ahead, add some fall curb appeal, or spread some Christmas joy! Pay your balance off before the end of January, and you'll pay NO interest.
You don't need to call or sign up. You can take advantage of this offer by simply using your Signature or Platinum BONUS Card.

Not sure how 0% offers work? Click here to learn more and make your purchases with confidence.
Learn more about 0% APR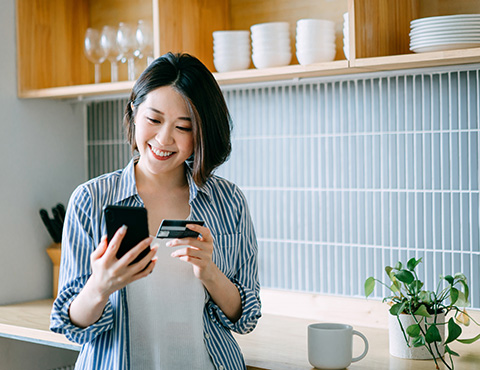 Read our blog article, How Does 0% Interest Work on Credit Cards?
Don't have a Signature or Platinum BONUS card? Getting approved is quick and easy. And new cards come with introductory rates for purchase and balance transfers. Plus, you'll be eligible for future promotions like this one!

Get Approved          Compare all credit cards 
¹ 0% APR until January 31, 2024, for purchases made in October, November, and December 2023. After the promotional period, you will be charged the variable purchase rate in our credit card agreement currently at 14.74% APR to 16.74% APR for Signature BONUS Credit Cards and 13.24% APR to 17.99% APR for Platinum BONUS Credit Cards. The APR may increase or decrease quarterly based on the Prime Rate published in The Wall Street Journal. An increase in the APR may increase your minimum payment, and the amount of interest you pay. Offer valid on Signature and Platinum BONUS Credit Cards only, and the card must not be in the introductory period as of August 31, 2023.