Cruise for Two With a New Loan
Set Sail with Texell!
For a limited time, Texell is offering a cruise for two out of Galveston when you open a new loan for $30,000 or more.*

If you've been eyeing a new vehicle, RV, boat, or motorcycle, now's the time to lock it down and receive a ticket for your next vacation. This offer will sail away soon, so visit Texell.org/Cruise or any Texell branch to get started today.
Start Your Application          Schedule an Appointment
* While supplies last. With approved credit. No cash value. Minimum loan amount of $30,000 and minimum term of 48-month to qualify for cruise offer. Offer not valid on indirect, mortgage, home equity, land, credit cards, and commercial loans. Cruise certificate will be presented at loan closing. Certificate good for 6-day, 5-night cruise on Carnival Cruise Lines for two people in one inside stateroom with a queen or two single beds. Upgrades may be available and are the responsibility of the member. Member responsible for taxes and fees totaling $99 per person or $198 per voucher at the time that cruise is booked. Member responsible for transportation to Galveston, excursions, and gratuities. Certificates valid for two years and fully transferable prior to registration. Texell is not affiliated with Carnival Cruise and not responsible for the terms of the cruise. Loan must be applied for, approved and booked between 4/27/2023 and 6/30/2023 to qualify for offer. Valid only for loans not currently financed at Texell Credit Union. Restrictions apply. Contact Texell Credit Union for complete details.
Today's Auto Loan Rates

We're local, so your loan will be approved and serviced by people who live in your community.
1 APR = Annual Percentage Rate. Rates effective 5/23/2023. All loans are subject to credit approval, and individual rates will vary. For complete details about payments, rates, and fees, please visit our Rates page or contact Texell. Existing Texell loans are not eligible for refinancing.
Frequently Asked Questions:
Do I need to be a member to apply?
No, but if you are approved, you'll become a member through the loan process. This will give you access to all the benefits of membership with Texell. For instance, did you know that our standard debit card comes with a rewards programs just like many credit cards? And if you have a credit card with Texell too, all points accumulated from both debit and credit card activity are shared in a single account so you can earn and redeem faster.
Will I need a down payment? Do I need a co-borrower or co-signer?
A down payment will reduce the amount you need to get financed. A co-borrower or co-signer may be needed if, for instance, you have very little credit history. In either case, you may get a better rate. It really depends on your personal financial situation. It's best to speak to our loan experts who will walk you through your options.
Is there an application fee?
At Texell, we do not charge an application fee for auto loans.
What types of vehicles can I get with an auto loan?
With an auto loan, you can finance cars, vans, trucks, or SUVs.
Do you have different rates for used cars?
No. Our auto loan rates are the same for new or used cars.
What if I'm refinancing a loan I already have? Are there different rates?
Our auto loan rates are the same for new, used, and refinanced auto loans. Please note, Texell does not refinance loans already financed at Texell Credit Union.
Of course! With our Express Checks, you'll have the negotiating power of cash when you shop for your new vehicle.
Do I need to visit a branch to get an auto loan?
How soon after I get a loan from a dealer or other financial institution can I refinance?
Immediately. There's no need to wait until you've made a payment.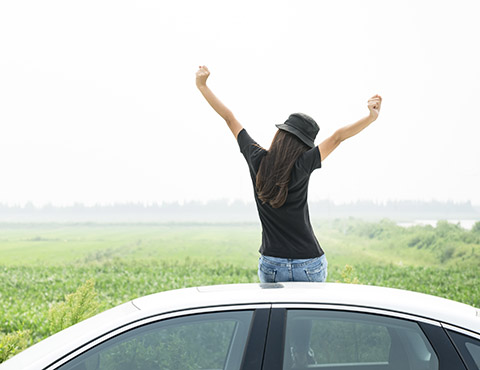 You may also be interested in…
6 Steps to Take When Getting a Car Loan
Ready for a new vehicle? Take a few steps before you shop to make the process go smoother and ensure you get the very best rate and term for you.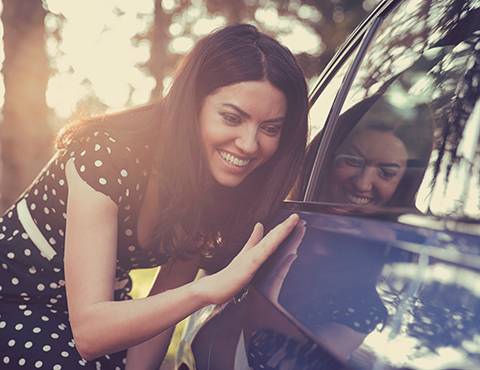 How Much Car Can I Afford?
Before you go car shopping, do the math so you drive away in your new wheels with a happy budget.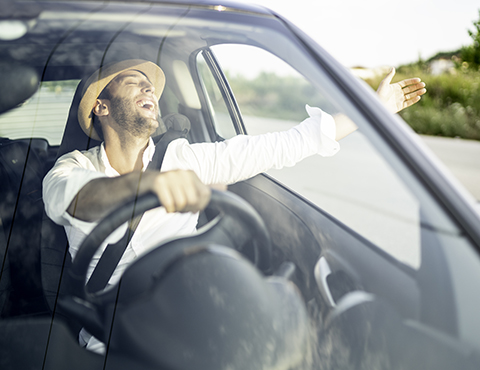 Should You Refinance Your Auto Loan?
Does a refinance make sense? If you qualify for a lower rate, you could save quite a bit. Here we explore the possibilities.